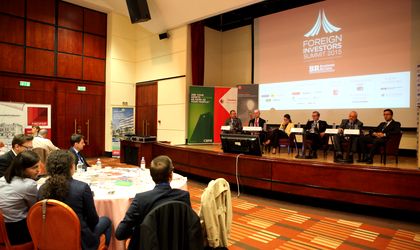 Romania's First Car program does little to boost new car sales as it offers potential buyers the same terms as regular loans, said Constantin Stroe, the president of the Romanian Car Producers'  Association – ACAROM during the second day of the Foreign Investors' Forum organized by Business Review.
"Romania is importing three used cars for every new car being sold. It is crucial to find ways to restart the domestic market," said Nicolas Maure, the general manager of Dacia Renault Romania.
The government's backed First Car program is meant to stimulate new car acquisitions but producers say it should be changed to increase the lending period beyond five years and offer lower interest rates. Such measures are crucial to support the market given that lowering the VAT from 24 percent to 20 percent would have little effect to boost new car sales, added Stroe.
"We have a very weak market for new cars. It is absolutely abnormal to have two producers like Renault and Ford sell in Romania only about 6 percent of their production. Imagine that if they wouldn't export they would need to keep production units working for only two weeks per year" went on Stroe.
Increasing the financing capacity of the Rabla program (cash for clunkers) would also help stimulate new car sales, a much needed measure given that there are over 3.5 million cars in the country that are over eight years old, added Maure.
Read more in BR's next print edition
Simona Bazavan