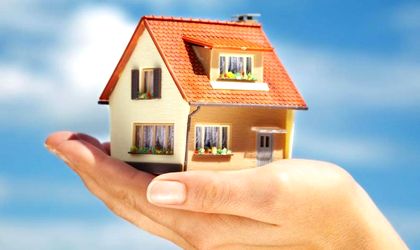 The Ministry of Public Finances announced that the total guarantee threshold for the 2016 Prima Casa program, RON 1.69 billion, has been allocated in full to banks that have entered the program.
For this year, the government has provided for a guarantee threshold of RON 1.3 billion, almost half against the previous year's level. To this another RON 200 million will be added from the repayments made by 31 December, RON 172.5 million from differences unused last year and RON 17.7 million re-used under the law.
The banks enrolled in the program this year are Alpha Bank, Creditcoop, Banca Romaneasca, Banca Transilvania, Bancpost, Leumi, BCR, BRD, CEC, Credit Agricole, Garanti, ING Bank, Intesa Sanpaolo, Marfin, OTP Bank, Piraeus Bank, Raiffeisen Bank and UniCredit Bank.
At the beginning of the month the Credit Guarantee Fund for SMEs stated that the program is moving forward within normal limits, with over 1,500 securities worth some RON 133 million (EUR 29.58 million) being issued from the beginning of the year.
This comes amid unrest related to the "passing to pay" bill, of which BCR representatives stated would lead to Prima Casa end and BRD stated coexistence of the bill with the program is impossible. However, the Ministry of Finance denied at the time that any banks would drop the program.
The Credit Guarantee Fund for SMEs has the authority to evaluate quarterly the rate of funding use and carry out reallocations among financiers in agreement with the Ministry of Finances.
Natalia Martian