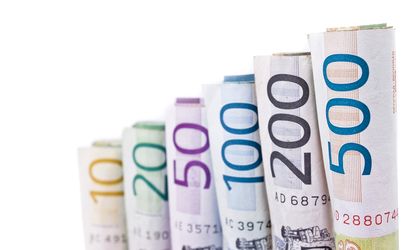 The Romanian Finance Ministry considers limiting cash payments for houses or cars to RON 10,000, like in the case of cash payments between individuals, or even to RON 50,000 for real estate transactions, Dan Manolescu, secretary of state with the Finance Ministry, stated Thursday, according to Mediafax.
The ministry wrote an ordinance project by which cash transactions for land, buildings and automobile purchase would be banned from using cash, regardless of the value of the transaction, the seller and the buyer both risking a fine of 20 percent off the value of the transaction.
This new disposition would be valid for both firms and the general population and includes all buildings and all automobiles, regardless if it is at the first sale or second hand.
"There was a proposition for the real estate and auto markets to have a plateau, maybe the RON 10,000 one that exists for transactions between individuals, because there are certain types of goods that have a bigger value and there should be a higher limit, maybe RON 50,000 for real estate, level above which transactions could be made with cash", Manolescu commented.
The government official believes such a limitation could eliminate inconveniences for deals made in the rural areas.
Recently, the Central Bank governor, Mugur Isarescu said that applying measures like limiting cash transactions, especially where land deals are concerned, follows the principle of "the road to hell is paved with good intentions".
"I do not know any other countries in the world that outlaw cash transactions although the problem of a grey economy and money laundering is common (…) I see that they're trying to penalize the purchase of land using cash. Now they should tell me how we're going to get a poor old guy with 2,000 square meters of land to a bank, give him an account and walk him through all the client recognition procedures", Isarescu said.
Isarescu followed up by saying that a land deal already implies a lot of bureaucracy, and this measure would only add to the trouble.
Afterwards, prime-minister Victor Ponta said that the Government gave up on approving the Ordinance to limit cash transactions and cut interbank fees. The new measures would come into law by way of parliamentary vote. Limiting bank commissions was a PNL initiative supported by Daniel Chitoiu. In the meantime, PNL left the Coalition.
Diana Petrescu