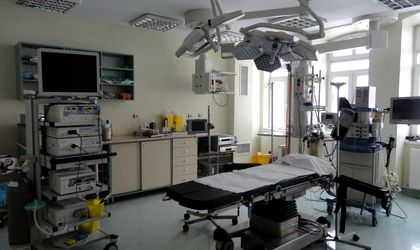 The Filantropia Hospital in Bucharest celebrates this week 200 years of existence on the Romanian healthcare market, turning into a center of excellence for obstetrics and gynecology in the past 131 years.
MD Constantin Caracas, who went to medical school in Vienna, took the initiative to build the hospital in 1813, with assistance from some boyars. The building initially containing 20 beds was opened two years later, becoming the first charity hospital in Romania.
The hospital went through a series of expansion, adding a maternity ward in the late 19th century.
Fast forwarding to our times, the Filantropia Hospital turned into a universitary center that provides a wide array of services in the obstetrics and gynecology speciality, ranging from oncology, to fetal medicine and neonatology.
"The organizational structure of the hospital and the training of young specialists follow the Western model, which is that of over specialization. Thus, within the hospital we have under specialization such as maternal-fetal medicine, gynecologic oncology and urogynecology," said Gheorghe Peltecu, professor, MD and manager of the Filantropia Hospital.
Peltecu says the hospital prevented a brain drain of specialized medical staff, by sending young specialists on training in Western Europe and US, providing them with a job upon their return.
Under his tenure, the hospital has gone through a revamping process in the past decade, which required around EUR 7.2 million in investments, brining it to European standards.
The state-owned hospital received funding from the Ministry of Health, through a World Bank program, the District 1 Cityhall and from the Bucharest Cityhall, which oversees its activity.
Last year, the hospital reported 1,300 gynecological interventions, 1,400 caesareans and 3,308 births. The maternity ward currently has 211 beds.
Ovidiu Posirca