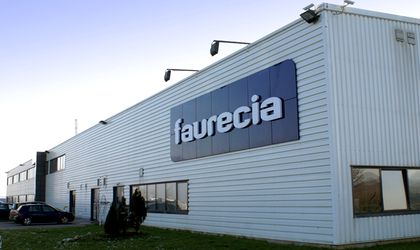 French car equipment producer Faurecia announced it is investing EUR 12 million into a new automotive upholstery plant in Ramnicu Valcea. The workforce employed by the company, which has doubled since January 2015, will continue to grow with the creation of 600 new jobs by March 2016.
The company's new unit will produce textile and leather upholstery for car seats. With an existing number of 700 employees, Faurecia aims to eventually employ 1,600. By March 2016, the company seeks to take on, among others, sewing and cutting machine operators, production operators and specialists in quality control and production engineers. To apply for available positions, candidates can contact the company by e-mail at resurseumanevl@faurecia.com.
The recruitment campaign in Ramnicu Valcea comes in line with the development planned for the factory here. By 2019, following two other phases of expansion of the production unit, the factory area will nearly double from 12,000 square meters to 22,000.
Romania and Ramnicu Valcea, in particular, have been chosen to develop the activity of the comfort and trim division for two main reasons, according to company representatives. On the one hand, Valcea offers well prepared local labor force, and on the other, the company already has a successful experience in local production since 2003 in factories in Talmaciu (car seats division), Craiova (emission control technologies) and Pitesti (interior systems).
Faurecia Automotive Seating manufactures for Peugeot and Audi in Romania, including the new Audi A4. These works production and future contracts will be made in factories in Talmaciu and Ramnicu Valcea.
In 2014, the group posted total turnover of EUR 18.8 million. At the end of 2014, Faurecia had 100,000 employees in 34 countries, across 330 factories and 30 R&D centers.
Natalia Martian