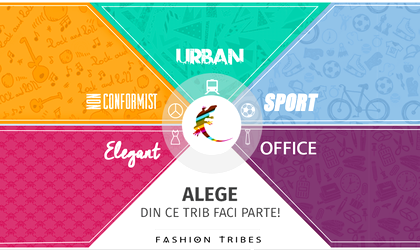 After late last year Fashiontribes.ro was winning the Start&Grow 2014 program launched by Startups.ro to support the development of promising businesses, this week was inaugurated the new online platform of the project.
The concept is based on five stylistic categories: elegant, urban, nonconformist, office and sports.
The "tribes" are built depending on the stylistic affiliation to a specific sector, on the personality and hobbies of those who are looking for certain clothing items, accessories or beauty products.
Start&Grow program helps entrepreneurs get in touch with investors and obtain financing of up to EUR 500,000.
Fashion Tribes, one of winning projects in 2014 of the Start&Grow program, is a community of stylistic "tribes", gathered in an online store of clothing, accessories, cosmetics and perfumes for women, men and children.
Adina Mocanasu, founder of the Fashiontribes.ro online store, started working on this project in 2013 and the store was officially launched in January 2014.
Staff