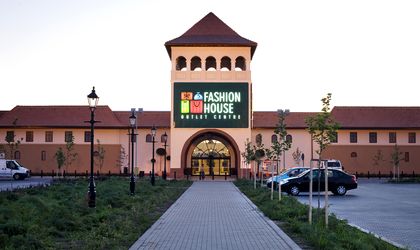 In the first three quarters of 2015, 10 new tenants opened new stores in the Fashion House outlet store within West Park Retail, bringing the developer to announce an 89 percent occupancy level.
New stores within the centre, including international and local brands such as Guess, Mustang Jeans, Spanish Kids, Kiddie Rides, Format Lady, Faith by MD, Nissa, Napoleoni, TED's, Lacoste and Gant occupy about 1,000 sqm of the total 20,300 sqm.
"From the business perspective, Fashion House Outlet Centre Bucharest is one of the most important investments of Liebrecht & wooD Group, our mother company, and our recent significant growth is a clear sign that the Romanian market is steadily regaining its strength in the CEE region. There is still unthinkable potential for the outlet business in Romania and we seek to constantly improve our customers' experience through continuous expansion of the retail offering and further infrastructure works," said Brendon O'Reilly, managing director of Fashion House group.
Both footfall and average spending in Fashion House Bucharest increased in the past few years. According to a series of recent surveys conducted by Reveal Marketing Partner among clients of the outlet, the average spending is on a significant rise – in 2014, it was RON 399 per client, per visit (EUR 90), twice as much as in previous years (RON 150 in 2009 and RON 268 in 2011). The amount represents approximately 11 percent of average monthly net income of outlet customers.
Within last 5 years, the percentage of customers who visit the outlet centre one or more times a month rose to 59 percent, which is almost twice the result from 2009. Additionally, the general satisfaction from visiting the outlet is up 20 percentage points during the same period of time.
Natalia Martian