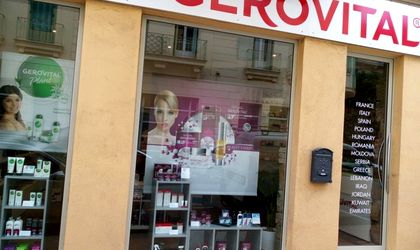 Romanian cosmetics producer Farmec opens, with its partner Carlgin Sasu, its first brand store in France, in Menton, one of the most popular resorts on the Cote d'Azur, located 40 km East of Nice.
The brand store in Menton is the first Farmec center opened abroad this year, after in 2014 Farmec opened two brand stores in Greece, at Thessaloniki and Katerini. Farmec's first store abroad was opened in 2003 in Sharjah, the United Arab Emirates. Since 2013, the company has a brand store also in Budapest, in a historic building from the Corvin area.
In Romania, Farmec owns six stores in Cluj Napoca, Arad, Timisoara and Targu Mures.
The opening of the stores abroad is part of a long-term strategy through which Farmec seeks to expand its presence on the international markets both through distributors and through its own units, reads a press release.
Farmec products currently reach over 30 countries, the main markets being: Japan, Hungary, Poland, Moldova, Iraq, Kuwait, Greece, Canada.
Staff