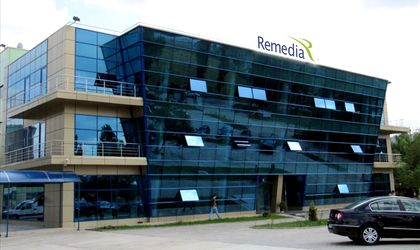 Farmaceutica Remedia has reached the threshold of 100 pharmacies nationally after taking over 12 units during the previous year and three more in 2016, a company press release informs.
Through the acquisition at the end of the year, the chain strengthened its position in Bucharest, where it now has 18 units.
"The acquisition of 15 pharmacies in a very short time is an especially strengthens our position in Bucharest, after already strengthening our presence in Deva, Hunedoara, Alba, Sibiu," said Valentin-Norbert Tarus, the major shareholder of the pharmacies network.
In total, Remedia pharmacies are present in 16 counties, with a particularly strong position in Transylvania.
Remedia separated its retail and wholesale activities at the end of 2014, with Farmaceutica Remedia keeping the retail segment, while Farmaceutica Remedia Distribution & Logistics was formed to take over wholesale activities. The company is fully owned by Farmaceutica Remedia's shareholders.
The company has been present on the Bucharest Stock Exchange for 19 years and has a portfolio of some 5,000 products.
Natalia Martian