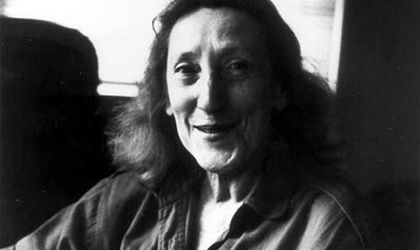 Nina Cassian, "the great seductress of Romanian literature", passed away on Wednesday in New York, where she had been living for the past couple of years, writes MEDIAFAX.
Nina Cassian was born Renée Annie Cassian on 27 November 1924. She was a Romanian poet, composer, journalist and film critic.
She was noted for her translating abilities, and has rendered into Romanian the works of William Shakespeare, Bertolt Brecht, Christian Morgenstern, Yiannis Ritsos, and Paul Celan. She has published more than fifty books of her own poetry.
Born in Galati, she was married with fellow writer Vladimir Colin in 1943 (divorced in 1948), and later with Al. I. Stefanescu.
Cassian travelled to the United States as a visiting professor in 1985. During her stay in America, a friend of hers, Gheorghe Ursu, was arrested by the Securitate for possessing a diary. The diary contained several of Cassian's poems which satirized the Communist regime and the authorities thought to be inflammatory. Hence, she decided to remain in the US.
She was considered to be one of the great seductresses of Romanian literature, "Ion Barbu's Muse" and loved by other famous writers, among them Marin Preda.
"I have loved and been loved. I created without pause. I enjoyed recognition and sometimes, isolation, frequently, even in our times. All this brings balance to life", Nina Cassian said in an interview for Tango in 2010.