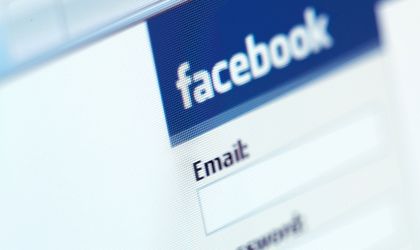 Facebook announced on Wednesday evening that it has reached a definitive agreement to acquire WhatsApp, a rapidly growing cross-platform mobile messaging company, for a total of approximately $16 billion, including $4 billion in cash and approximately $12 billion worth of Facebook shares. The agreement also provides for an additional $3 billion in restricted stock units to be granted to WhatsApp's founders and employees that will vest over four years subsequent to closing.
"WhatsApp is on a path to connect 1 billion people. The services that reach that milestone are all incredibly valuable," said Mark Zuckerberg, Facebook founder and CEO. "I've known Jan for a long time and I'm excited to partner with him and his team to make the world more open and connected."
Jan Koum, WhatsApp co-founder and CEO, said, "WhatsApp's extremely high user engagement and rapid growth are driven by the simple, powerful and instantaneous messaging capabilities we provide. We're excited and honored to partner with Mark and Facebook as we continue to bring our product to more people around the world."
Upon closing of the deal, all outstanding shares of WhatsApp capital stock and options to purchase WhatsApp capital stock will be cancelled in exchange for $4 billion in cash and 183,865,778 shares of Facebook Class A common stock (worth $12 billion based on the average closing price of the six trading days preceding February 18, 2014 of $65.2650 per share).
In addition, upon closing, Facebook will grant 45,966,444 restricted stock units to WhatsApp employees (worth $3 billion based on the average closing price of the six trading days preceding February 18, 2014 of $65.2650 per share). As of February 17, 2014, Facebook had 2,551,654,996 Class A and B shares outstanding plus approximately 139 million dilutive securities primarily consisting of unvested RSUs. The Class A common stock and RSUs issued to WhatsApp shareholders and employees upon closing will represent 7.9% of Facebook shares based on current shares and RSUs outstanding.
In the event of termination of the Merger Agreement under certain circumstances principally related to a failure to obtain required regulatory approvals, the Merger Agreement provides for Facebook to pay WhatsApp a fee of $1 billion in cash and to issue to WhatsApp a number of shares of Facebook's Class A common stock equal to $1 billion based on the average closing price of the ten trading days preceding such termination date.
According to recently released facebrands.ro data, Romania provides 7 million users to the Facebook ecosystem. WhatsApp has 300 million users worldwide, surpassing other popular chat services like Skype (280 million users).