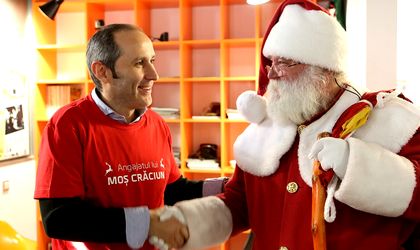 Photo equipment retailer F64 posted a turnover of approximately EUR 20 million for 2013, representing a 12 percent growth compared to the previous year. The company estimates that in 2014, the turnover will stabilize at the EUR 20 million value as well, fueled also by the growth of the e-commerce market.
"This year, the photo video market saw a drop. I would rather say it is suffering a transformation. More and more amateurs are considering acquiring smartphones with performant photo cameras. This is why we have also made the decision to diversify our range of products, including in our portfolio smartphones and tablets," said Marian Alecsiu, co-founder of F64.
In October, photo equipment retailer F64 announced that it will be introducing smartphones and tablets in its offer.
At the moment, F64 has a market share of 43 percent on the DSLR market, according to GFK.
On average, 15 percent of internet users, equivalent to 1.2 million Romanians, are shopping online.
 Last week, F64 announced it was taken over by a foreign investor, and the official announcement was taken over by both Romanian and foreign media outlets. However, it turned out the company pulled a PR stunt for Christmas.
Otilia Haraga