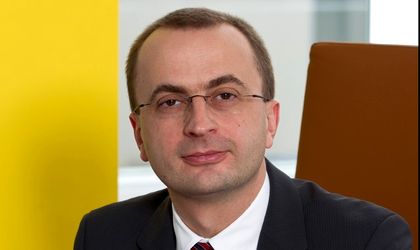 Professional services firm EY has launched in Romania the Entrepreneur of the Year (EOY) program, the global entrepreneurial competition that is taking place this year in 145 cities from 60 countries, covering more than 94 percent of the global economy.
The firm will gather nominations through to July 25, followed by interviews at the headquarters of entrepreneurs between June 20 and September 15.
The nominations will be assessed in October by an independent jury comprising Stefania Eugenia Popp – executive director of Junior Achievement Romania, Mihail Marcu – president of Medlife, Iulian Stanciu – general manager of eMag, Cornel Marian – Managing Partner of Oresa Ventures and Omer Tetik – general manager, Banca Transilvania.
The award ceremony will be organized on November 12, while the global final World Entrepreneur of the Year will take place in June 2015.
Aside from Entrepreneur of the Year award, two more awards will be granted called Social Entrepreneur of the Year and Emerging Entrepreneur of the Year.
"The Entrepreneur of the Year program aims to promote entrepreneurship in Romania," said Bogdan Ion, country managing partner of EY Romania during the launch event. Ion said that out of the 100 biggest companies in Romania, 70 percent are subsidiaries of foreign companies. The rest are mainly state-owned companies.
EY has laid out some eligibility criteria for nominations – the company needs to have been founded at least three years ago and post a turnover for at least two years, employing 10 employees (except for the Social Entrepreneur of the Year category). The entrepreneurs needs to be an active manager of the business and hold at least 20 percent of the firm's share capital. Expats can participate in the competition. In addition, the biggest part of the company's operations have to be carried out in Romania.
Ovidiu Posirca