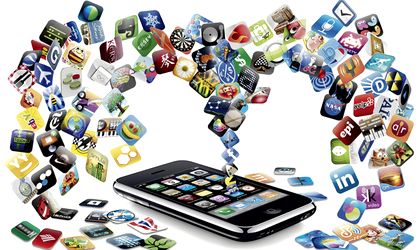 Romania is a more and more attractive emerging market for software developers, especially applications for mobile platforms, according to an Ernst & Young survey called "Opportunities and optimism: how CEOs are embracing digital growth."
In Appstore there over 400 Romanian applications and a similar number is found on the Android market, according to Syscom Digital.
"The number of applications developed in Romania is continually growing and it is estimated it will grow five times by the end of the year," says the Ernst& Young survey.
In Romania, the total IT&C turnover has grown by 8 percent in 2010 and by 2 percent in 2011, recovering at the EUR 9.4 billion level registered in 2008, says E&Y, quoting a report published this year by the Institute for Computer Technology.
Exports continued to grow in this sector throughout the post-crisis period, exceeding by 37 percent the level registered in 2008, while incomes from the domestic market have grown slower, by only 6 percent.
However, even if Romania is an attractive market for software development, the domestic consumption is relatively low, says the survey.
"IT&C representatives have repeatedly underlined that the market needs to be educated, and that consumers have to be supported to adapt to new technologies and media consumption trends," it adds.
One of the most important findings of the survey is that applications will define how people will consume content for the next five years. This spells opportunities for start-ups in the virtual domain
"Today, high-speed broadband and mobile penetration mean that start-ups in both developed and less developed countries can quickly gain access to a large media and entertainment customer base," according to E & Y.
Otilia Haraga