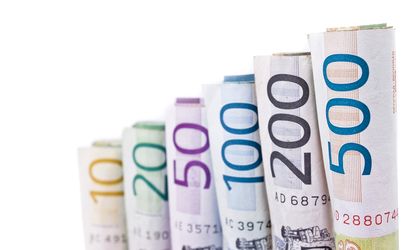 Private equity (PE) interest for transactions on the Romanian market and the number of this kind of operations increased in the last 8 months, according to an analysis from EY. PE strategy has remained the same, namely acquisitions worth 5-50 million and exits will be performed for investments from before 2008.
"The Romanian market has shown, in the first 8 months, an increase in PE interest for engaging in transactions and an increase in closed deals. At the same time, the PE investment strategy hasn't changed in the last two years, targeting deals between 5 and 50 million EUR", according to Mihai Pop, manager, Transactions Assistance Department EY Romania.
Among the major deals registered in the aforementioned period, EY mentions:
– Cargus taking over Urgent Capital through Abris Capital,
– Resource Partners taking over World Class fitness network,
– ADM Capital taking over ADM Capital
– EarlyBird buying Tjobs
– LaFantana acquiring Blue Coffee, through Innova.
"In terms of upcoming exits, most companies which invested in PE in the last 4-5 years may count themselves among the deals, with a high degree of interests for investments made before 2008", Mihai Pop explains.
On the European market, 2013 a good year for PE exits. There were 77 exits, a significant improvement on the 61 seen in 2012, with an improving trend in two of the three main exit routes.
"Our results demonstrate that PE is now emerging from the post-crisis period in good shape. After a difficult period, exits are coming through more steadily, and the value in the portfolio is now starting to be realized. The last 10 years have been an extraordinary period for European PE — it has experienced a boom followed by bust at a relatively early stage of its development", shows the EY report.