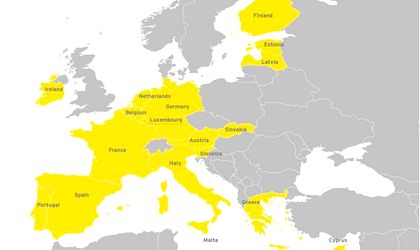 After the severe problems faced by the Eurozone in recent years, the outlook for 2014 appears more secure and some upside risks to our growth forecast are now emerging, Ernst and Young reports.
"After two years of decline, we forecast Eurozone GDP growth of 1% in 2014, followed by a pickup to 1.4% in 2015, which is still very modest, and then only slightly faster growth of about 1.6% a year in 2016–18", according to the EY report.
While the US continues to lower monetary stimulus, monetary policy in the Eurozone could become even looser. This would increase the chances of a weaker euro, which may further enhance the outlook for exports.
EY warns that there is still worrying divergence among Eurozone member states, with some of the core countries, such as France, the Netherlands and Belgium, likely to experience very sluggish growth. In contrast, some of the peripheral countries that have implemented painful reforms in recent years, notably Spain, Ireland and Portugal, are benefiting as world trade picks up.
Another obstacle is unemployment. Even though it is expected to stabilize this year, it will remain high at about 12%. GDP growth of only 1% leaves little room for net job creation. And divergence among countries is marked, with some of the periphery facing much higher jobless levels, despite improving growth prospects.
Youth unemployment is a particular concern, especially in certain countries such as Spain and Greece which have youth unemployment rates of over 50%, while Slovakia, Italy and Portugal have rates of above 30%. For the Eurozone, this presents major concerns in terms of social tensions, education, training and labor mobility.
And there are substantial long-term costs: individuals who spend a significant period of their youth in unemployment tend to spend less time in employment and on average earn lower wages over the rest of their lives.