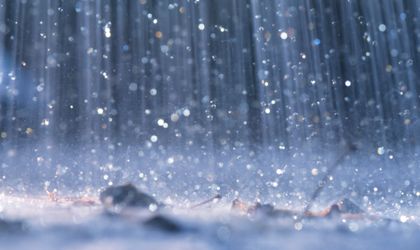 Bad weather conditions have taken over Romania right before the Easter Weekend, as the meteorologist issued a Yellow Code for heavy rains in the south-west and snowing in the mountain regions.
The weather warning is available from Wednesday evening (18.00) until Tuesday evening (20.00). According to the National Meteorology Agency, heavy rains will fall throughout the country in this interval.
Counties under the yellow code: Caraş-Severin, Gorj, Vâlcea, Mehedinţi, Dolj, Olt, upper northern half of Argeş county.
In Oltenia and Banat, rainfall will surpass 25…30 l/sqm, and the wind will blow at speeds of 50…60 km/h. In the mountain regions it will snow, with the snowfall being consitent. We can also expect wind speeds of 70 km/h. Weathermen warn that starting with Wednesday afternoon, winds will pick up in Muntenia (south of the country), reaching speeds of 60 km/h.
Traffic on the A2 highway Bucharest-Constanta is experiencing difficulties between km 193 and 212 and also on the A4 highway Ovidiu-Agigea. Also, the Constanta ports have been closed down due to heavy fog.