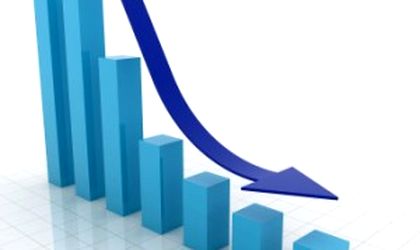 The announcement that Romania GDP went up 3.5 pct in 2013 took everybody by surprise, including the authorities. However, according to Eurostat data, at least half of that growth was generated through agriculture. The brute added value contributed by the agricultural industry to the GDP increase by a whopping 23 percent in 2013. Agriculture is responsible for 1.6 to 1.7 pct of the 3.5 pct growth, according to zf.ro.
Not only are we seeing the benefits of the investments made between 2008 and 2013 (when over EUR 10 billion were poured into developing this sector), but the weather was also excellent.
Most analysts indicated Romania's GDP would increase 2.7 – 3 percent on the year. While they were pleasantly surprised by INS's announcement on Friday, they draw attention to the fact that consumption is still low. Furthermore, the economy relies to much on agriculture and industry/exports and too little on retail and construction (which are still suffering).
Exports reached historical level last year, increasing by 10 percent to EUR 50 billion. Experts anticipate that exports will remain one of the main driving factors for the economy, given the fact that economies for Romania's comercial partners are shrinking.
Industry's contribution to the GDP has grown in the last five years on account of exports, after a decline between 2003 and 2008. But industry cannot drive the economy alone, its potential is limited given it only accounts for a third of the GDP. Agriculture is also a volatile component, given its reliance on the weather.