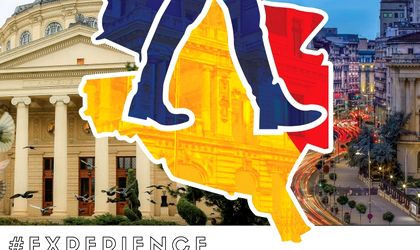 Experience Bucharest, the biggest independent event designed to promote the Romanian capital as a tourist destination, will take place in the capital between 12-16 May. Organized by the Travel Massive Romania community, its aim is to promote Bucharest as the favorite Eastern European destination and of tourists and independent travelers.
"We are all volunteers in this project. With a budget that is a few hundred times smaller than an ad campaign on Eurosport, we estimate that we will have a fantastic impact. We want to promote the diversity of experiences offered by Bucharest towards a unique audience of at least 10 million. We invited very active people and with visibility at an international level, who are passionate about traveling. These influencers showed their availability to take part in the challenge we presented them with, to come to Bucharest and experience the unique spirit of our city," Tudor Maxim, the man behind the Experience Bucharest initiative said.
This is the first event organized on a volunteer basis by Travel Massive Romania that promotes Bucharest at a global level, by listing the contribution of 200 influencers in the field. The event will attract national and international journalists, bloggers and vloggers with an estimated audience of 10 million followers.
"The direct purpose is the tourism promotion of the Capital, but we are planning concrete benefits for everyone who is active in the fields connected to tourism: airline companies, hotels, restaurants, cafes, tour organizers. We want the increase of average overnight stays in Bucharest from 2 to 3 nights and the creation of valuable content on all media and social media channels," Maxim, founder of hostel network Pura Vida added.
According to Maxim, over 100 volunteers will help organize the event, which aims to become an annual fixture. During the five days of the event, participants can attend a conference, tours and other parties. 
The independent initiative has attracted the support of several companies, including Garanti, Toyota, Btonic, Paravion, Wizz Air, Aqua Carpatica, Autonom, Uber, Pernot Ricard, F64.
Georgeta Gheorghe