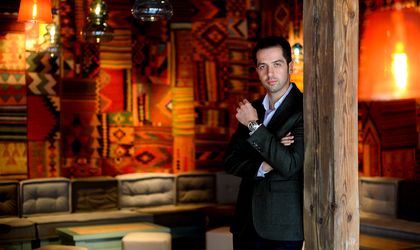 Business man Andrei Iusut sold Divan Group restaurants to a Turkish investment fund for an undisclosed sum. The Divan Group consists of three restaurants and three fast-food venues, all located in Bucharest's central area.
The Group was established in 2009, with the opening of the first Divan restaurant in the capital's Old Center, followed by the launch of Meze Taverna, in 2012, that of the new Divan restaurant opened in 2013, and that of Divan Express in 2016. The latest addition was Kuzina, opened in 2016. Currently, the Divan Group group consists of Divan located in Floreasca, Meze Taverna, located in Bucharest's Old Center, the newly-opened Kuzina, located in Barbu Vacarescu, Divan Express located in Piata Romana, Divan Express located in Piata Victoriei and Divan Express located in Dimitrie Pompeiu (under construction).
"After eight years in which I developed three types of restaurants, I decided to take a break and dedicate the following period to my family. As for future business plans, I do not dismiss the possibility to enter other areas alongside horeca, but I will surely remain in the services sector. The Divan Group represented for me the start of my career as an entrepreneur, which became now what I could describe as the start of a corporation. Certainly, I will start another chapter of my life as an entrepreneur, but currently, I am exploring several niches," Iusut said in a press release.
The deal marked the founders' exit from the business.
Georgeta Gheorghe