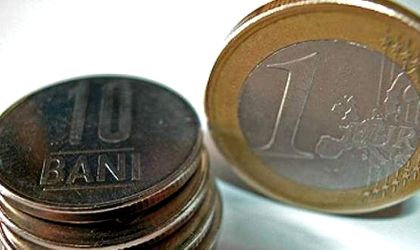 The RON/EUR pair has dropped below the 4.5 threshold today, to 4.4763 RON/EUR, a first time low for this year, according to the National Bank of Romania (BNR). The local currency had been above the 4.5 level since December 2015 and today registered a RON 0.25 drop.
For the USD, the central bank announced on Monday an exchange rate down by RON 0.159 at 4.0081 RON/USD, while the CHF was down RON 0.149 to 4.0434 RON/CHF. These rates are calculated based on the RON/EUR parity and quotations for EUR/USD and EUR/CHF exchange rates.
"A lower dividend tax (from 16 to 5 percent) could increase profit repatriation outflows in H1 2016, limiting EUR/RON downside to 4.45. Amid higher volatility ahead of the general elections, the absence of a populist political force should be positive for the RON in H2 2016," Ciprian Dascalu, chief economist with ING stated.
ING revised its EUR/RON call to 4.40 and 4.30 for end-2016 and end-2017, respectively, from 4.30 and 4.20, on the back of "a more friendly inflation profile and downwardly revised imported inflation".
Natalia Martian