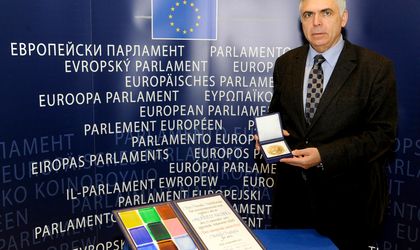 The judges at Romania's High Court handed down, on Tuesday evening, a prison sentence of three years and three months, in the case of the former member of the European Parliament, Adrian Severin.
The politician was accused of bribery and influence peddling. The decision can be appealed.
Severin was indicted in September 2013, following an investigation carried out by journalists from the British publication The Sunday Times.
The Romanian politician had accepted the promise of two undercover journalists, who told him he would he would paid EUR 100,000 annually to amend bills in the EU Parliament and to vote against the measures that would have hurt the interests of the company the two journalists said they were representing.
Furthermore, Severin was told he would be paid another EUR 4,000 daily for any amendments he proposed.
In early 2011, the MEP had asked the journalists posing as lobbyists to pay him EUR 12,000, claiming he had influence on two MEPs in the Judicial Commission.
Three MEPs were involved in this investigation. Both Slovenian MEP Zoran Thaler and Austrian Ernst Strasser, who accepted the deal of the journalists, resigned from the European Parliament, thus giving up their immunity.
Severin did not resign, claiming his case was a "set up".
The former MEP called the prison sentence "monstrous", adding that he would attack it in court, because he is not a coward.
Ovidiu Posirca