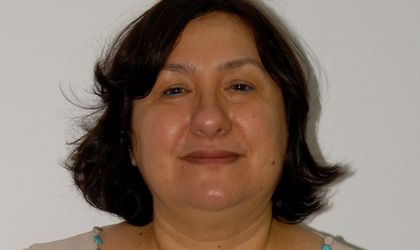 Roxana Toader, Senior Consultant, Certified Senior Professional in Human Resources (SPHR), Ascendis, was part of the speaker list at Focus on Employment&HR. Toader was the host of a special workshop about building salary structures and their importance. 
Toader explained for BR in her own words why the topic of courses that offer certification are important for HR professionals.
 Which are the advantages of having SHRM certification?
There are several. One is that it is internationally recognized and ensures top core knowledge in the HR field. The manuals and training programs are changed yearly, and it fits different HR professionals' needs. It represents a guarantee for employers that they will get best practices in the field. Last, but not least, it is about belonging to an elite group of HR professionals.
 Does SHRM certification guarantee the value of an HR professional?
The certifications offered by the Society of HR Management (SHRM) give you, your employer, and your internal and external clients the certainty that you have the knowledge and skills to perform your job at the highest level. And this is true for a chief HR officer, an HR manager and an HR specialist, primarily because there are tailored certifications for these groups. They certify not only for Romanian employers but for international ones that you have mastered your profession, as the CFA or ACCA certifications do for people in the financial departments. Such certifications also prove that your knowledge is current, as you have to renew it every three years.
Building a salary structure is covered by the SHRM. What are the other subjects and how would you briefly describe them?
Building a salary structure is one of the many topics covered by the training we offer for these certifications as well as by the six manuals accompanying the training program and provided by the SHRM. This topic is covered in the fourth manual, Reward Management. The other manuals are: Business Management and Strategy, Workforce Planning and Employment, Human Resource Development, Employee and Labor Relations, and Risk Management. In terms of topics, you name it and I bet it is included! Just to mention a few: HR's Strategic Role; Critical Management Skills for HR Professionals; Managing Technology Trends, Strategic Planning Process and Aligning the HR Function with the Strategic Plan, and Environmental Scanning. All these topics I mention are just from the first module: Business Management and Strategy. You will discover other interesting topics if you come to our training program.