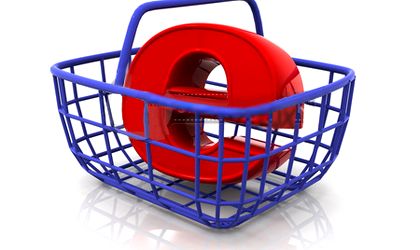 Romania was ranked the last country in the EU28 regarding the number of internet users who shopped online in 2012, according to Eurostat.
Last year in the EU28, 75 percent of citizens aged 16 to 74 had used the internet in the previous year, and nearly 60 percent of netizens reported that they had shopped online.
Among EU member states, the highest shares of online shoppers were registered in the United Kingdom– 82 percent of internet users, Denmark and Sweden– both 79 percent of internet users, Germany– 77percent of internet users, Luxembourg– 73 percent of internet users and Finland– 72 percent of internet users.
The lowest shares were in Romania- with only 11 percent of internet users shopping online, Bulgaria– with 17 percent, Estonia and Italy– both with 29 percent.
However, since five years ago, Romania has made progress in some areas: while only 2 percent bought clothes and sports goods in 2008, by 2012 the ratio had increased to 6 percent.
While only 2 percent bought travel and internet accommodation in 2008, by 2012 this ratio had increased to 4 percent.
However, when it comes to books/magazines and e-learning material, the ratio of internet users who buy online went down from 7 percent to 4 percent while in the food & groceries category, only 1 percent of internet users used to buy online last year, compared to none in 2008.
Otilia Haraga