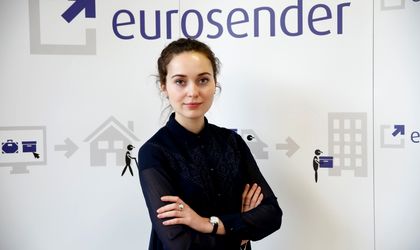 Eurosender, a European door-to-door shipping platform, plans to invest up to EUR 220,000 in expanding the team in Romania and integration with the local courier networks, of which EUR 100,000 are planned to be expended in the first quarter of 2016.
Three months after launching the service in Romania, Eurosender projects positive results for both December and the next year, the company expecting to see a 40 percent rise in shipments in December over the previous month. Thus, forecasts place daily deliveries at 170.
"Clearly the market in Romania is interested in cheap and reliable courier services. We arrived on the market at an opportune time, meaning that there were no convenient solutions for international courier door-to-door services, unlike domestic courier services, which were well covered and accessible. Thus, in just three months after launch, Romania holds the top of our main markets, and we plan to further develop a series of partnerships to place us as an optimal solution for domestic and especially international transport," said Gabriela Buzoianu, country manager Eurosender.
For the year 2016, the company's objectives include increasing the customer base especially on the B2B segment, develop new partnerships with local couriers to provide the widest possible range of products and cheaper services and an average volume of at least 150 daily orders placed by Romanian customers.
Natalia Martian