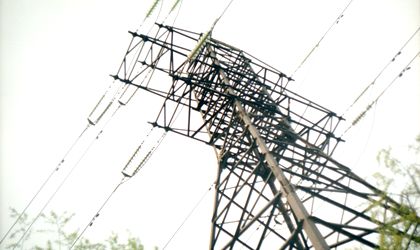 In the context of recent developments in European energy policy, BR takes a look at the energy efficiency sector and how the authorities are responding to this issue, and tries to identify the ambitious measures that will come under the National Action Plan for Energy Efficiency in the coming years.
Laura Grigore
The European Commission has adopted the new Strategic Energy Technology (SET) Plan, which will be launched at a high-level conference at the end of September, in Luxembourg. The upgraded SET Plan is the first research and innovation deliverable on which the fifth dimension of the Energy Union will be built. Energy Union consists of "the usual suspects": energy security, solidarity, and trust; a fully integrated European energy market; energy efficiency; a decarbonized economy; and research, innovation and competitiveness.
In this context, the Romanian Energy Strategy 2007-2020 focuses on energy security, sustainable development and energy efficiency.
Niculae Havrilet, president of Romania's energy regulator ANRE, said, "The main challenge for 2015 lies in the liberalization of household energy markets, which will inevitably bring price increases – required to create the necessary conditions for competition, ensuring that investors achieve their targeted return on investment. In order to facilitate price increases, we have put into force a pre-market mechanism that targets estimated price increases according to the timetable for phasing out the regulated tariffs to households. Serious efforts are also being put into achieving European targets for energy efficiency. In this respect, ANRE aims to run an information campaign for final consumers from Romania regarding the use of renewable energy and the benefits for daily living and family budgets that can be obtained by simply applying energy efficiency measures."
Cristian Colteanu, General Electric (GE) president and director general for Romania, Bulgaria and the Republic of Moldova, told a press conference recently, "Romania now has the extraordinary chance of becoming an important player on the regional energy market and can become an energy hub for the CEE area, playing an important role for the neighbouring countries' energy security."
Colteanu added that energy security, independence and efficiency are the main goals for several governments in the region, and CEE states can benefit from EU funds in order to implement projects for sustainable development. From this point of view, GE will continue to contribute to the modernization of domains in which its technology is applicable.
The DG said that energy efficiency is necessary if Romania wants to achieve its goals agreed by the European Union on energy independence. "In Romania, energy efficiency is an important resource for sustainable development as it enables countries to achieve objectives in the shorter term: enhancing energy security, reducing primary energy consumption, reducing emissions of greenhouse gases, reliably improving industry competitiveness, increasing the return on investment due to global economies, economic development, creating jobs and affordable energy supply," added Colteanu.
Emil Calota, ANRE vice-president, said during the Energy Focus conference that took place last month that from spring Romania will have a National Action Plan in the energy sector and that the measures to be implemented will cost EUR 26.3 billion. Romania has adopted binding targets for reducing energy consumption in 2020 and last year adopted a new European directive on energy efficiency. "Every plan is meaningless without investment and without the necessary funding. The authorities must put in place the National Fund for Energy Efficiency and regulate how energy service companies can make contracts with public authorities. Of the total investments foreseen in the National Action Plan on energy efficiency EUR 12 billion will come from the Ministry of Development, EUR 5 billion from the Ministry of Environment, EUR 4 billion the Ministry of Economy and EUR 1.2 billion the Ministry of Transport."
ANRE officials said that the measures to be taken in the field of thermal buildings rehabilitation are estimated at EUR 5.4 billion, and those in district heating EUR 3 billion. Energy services measures will cost EUR 3.5 billion.
Currently ANRE is rethinking its role as regulator in this field and intends to examine the terms of the final consumer, added Calota. The authority activity in the coming years will focus on the regulatory area through the end consumer, on three levels: invoices, service quality and protection of vulnerable consumers.
Of the necessary funds for the National Action Plan for Energy Efficiency, which amounted to EUR 6,081 million, a significant part will come from European funds. The plan aims to reduce energy intensity by 41 percent between 2007 and 2020. Potential primary energy savings are estimated at between 27 percent and 35 percent (20-25 percent in industry, 40-50 percent in buildings and 35-40 percent in transport).
Previously, under the National Strategy for Energy Efficiency for 2004-2015, a 40 percent energy intensity reduction target was set: down 41 percent from buildings, 29 percent in the energy sector, 16 percent in industry and 14 percent in transport. The aim was to make that reduction possible through the implementation of energy efficiency programs (63 percent of the energy intensity decrease) and the promotion of high energy efficiency standards for new installations (37 percent).
The EU is aiming for a 20 percent cut in Europe's annual primary energy consumption by 2020. The commission has proposed several measures to increase efficiency at all stages of the energy chain: generation, transformation, distribution and final consumption.
The upgraded SET Plan proposes ten focused research and innovation actions to accelerate the energy system's transformation and create jobs and growth, ensuring the European Union's leadership in the development and deployment of low-carbon energy technologies. These actions should contribute to achieving the research and innovation objectives of the Energy Union, namely to: become the global leader in renewable energy; facilitate consumer participation and accelerate progress towards a smart energy system; develop and reinforce energy efficient systems; diversify and strengthen options for sustainable transport; drive ambition in carbon capture and storage deployment; and increase safety in the use of nuclear energy.
A more efficient and simple governance structure should be put in place in order to increase coordination and cooperation between national governments, industry and research institutions. It is intended to boost transparency, accountability and monitoring of progress, as well as improve knowledge sharing.