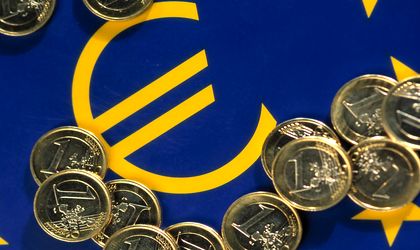 The European Commission has today released its 2014 Convergence Report, which assesses eight Member States' readiness to join the single currency. These countries have made uneven progress on the road to euro adoption, but Lithuania stands out from this group as it now fulfils the convergence criteria. As such, Lithuania can be invited to join the Eurozone in January 2015.
Romania and six other countries that remain outside the euro zone – Bulgaria, the Czech Republic, Croatia, Hungary, Poland and Sweden – do not meet all of the criteria to adopt the currency.
To adopt the euro, a country has to have government debt no higher than 60% of GDP, a budget deficit below 3% of GDP, low inflation and interest rates, and its own currency has to be stable against the euro.
Out of the five criteria, Romania does not fulfill the criteria of inflation rate and exchange course stability. The average inflation rate for the 12 months preceding April 2014 is 2.1 percent, over the 1.7 percent reference value.
Concerning the exchange course, the European Commission observes that in the last two years, the Romanian leu lost 1.9 percent of its value. Outside of the five existing criteria for adopting the euro, Romanian financial legislation is not compatible with EU legislation.
Given that the Finance Minister can participate in BNR public meeting, even without a right to vote, gives to much power to the Government to influence the Central Bank's decision. The convergence report recommends the law be changed so that it can be compatible with EU treaties.
Romania has adopted 2019 as a target for Euro adoption, whereas the rest of the countries have yet to set a deadline.