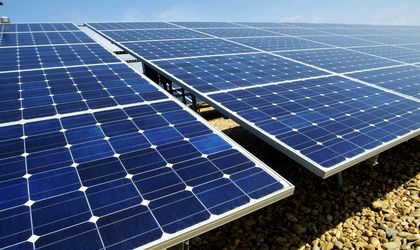 The European Commission (EC) has imposed on Tuesday temporary anti-dumping duties of 11.8 percent for imports of solar panels, cells and wafers from China, following a nine-month investigation that aims to stop the flow of cheaper equipments.
The duties will be imposed in two stages, starting at 11.8 percent in the first two months and climbing to 47.6 percent for another four months.
The EC, the executive arm of the EU, has ongoing discussions with China to implement alternative measures which would be equivalent to the 47 percent duty. 
The investigation revealed that the fair value of a Chinese solar panel sold to Europe should be 88 percent higher than the current prices at which it's sold.
The Alliance for Affordable Solar Energy (AFASE) said that any enforced tariff would 'seriously damage' the European solar industry.
 Thorsten Preugschas, CEO of German Soventix and chairman of AFASE, said: "We need to be clear about one thing: The current market development leaves no room for price increases. Therefore already duties as low as 11.8 percent will put a halt to most of the PV projects in the EU and cause severe damage to the European solar value chain."
He added that EU and China have little time left to strike a deal and avoid any price increases.
AFASE said the duties are inefficient in addressing the core issues of the European solar manufacturers, which suffer from small production facilities and unfavorable polysilicon supply contracts.
The EC approved the duties, although 18 of the 27 EU members opposed it. EU members will take the final decisions whether to impose permanent duties in December.
Ovidiu Posirca