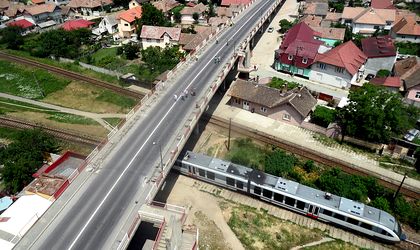 The European Commission has approved the payment of EUR 40.7 million to Romania, representing funding from the European Regional Development Fund (ERDF) and the Cohesion Fund project of rehabilitation of DN 14 – part of the Transport Operational Programme.
According to the project 80 kilometers of the national road linking the cities of Sibiu and Sighisoara were rehabilitated. The Medias-Sibiu section of the DN-14 is part of the trans-European extended transport network (TEN-T Comprehensive). The total project value stands at EUR 47.9 million, of which 85 percent is co-financing from the ERDF.
"I am pleased to announce the decision on financial contribution from the ERDF for this important infrastructure project. After the rehabilitation of DN 14 Sibiu-Sighisoara, it is estimated that the rate of accidents will be reduced by 10 percent on the 79.36 km of the national road. Also, nearly one million inhabitants of Sibiu and Mures counties, as well as national and international users of the transport network will be able to cover the distance between the two cities in enhanced safety conditions and in a shorter time," European commissioner for regional policy, Corina Cretu said.
DN14 rehabilitation works were initially, in 2006, on the list of national roads in Romania that were to be rehabilitated under a co-financing program by the EIB and the state budget, plan which was subsequently replaced with the ERDF funding. The request for ERDF funding was made in December 2014, and the last documents were filed in the second half of July 2015. At the time Romania applied for financing from European funds, rehabilitation works of DN 14 were almost completed.
Natalia Martian