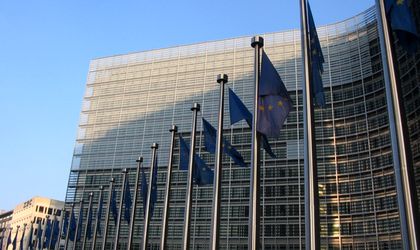 The European Commission (EC) adopted today, March 29, the EUR 100 million "SMEs Initiative" operational programme for 2014-2020 for small and medium Romanian enterprises, according to an EC press release. "In a country where SMEs represent more than 99 percent of the total number of enterprises and that is facing serious needs of external financing, this program supports entrepreneurs to have access to credit products under better conditions," says Corina Cretu, European Commissioner for Regional Policy.
The value of the investment, offered through the European Regional Development Fund through guarantees, is expected to increase four times (up to EUR 400 million) due to the leverage effect of private investments in SME loans.
The programme for Romania is the fourth of its kind for the 2014-2020 period, and the purpose of the "SMEs Initiative" is to encourage member states to use the common initiative elaborated by the Committee and the European Investment Bank (EIB) group to stimulate the access to financing for SMEs that are facing financial constraints.
Calling the access to financing "one of the most critical aspects related to the functioning of SMEs in Romania," Vasile Dincu, vice-prime minister and minister of Regional Development and Public Administration, added that "The SMEs Initiative represents an innovative tool, destined to stimulate competitiveness."
The EUR 100 million set for the "SMEs Initiative" are from the 2014-2020 Regional Operational Program, where the sum was initially planned for guarantees.
In August 2014, the European Commission and Romania adopted the partnership agreement that set the strategy for the use of European structural and investment funds for the 2014-2020 period. Romania will receive EUR 23 billion from the total of funds of the cohesion policy for the same timeframe.
Andreea Tint