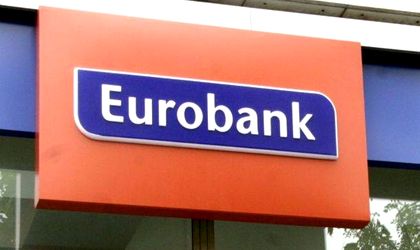 Romania's economy looks set to post solid growth in the second quarter, according to a new report by Eurobank, quoted by WSJ.
Where last year's 3.5 percent GDP growth was driven mainly by exports—thanks, in part, to a bumper agricultural harvest—the latest figures show that the economy is now being driven by improving domestic demand. An increase in minimum wages in January has helped boost private consumption, while industrial output, particularly in the automotive sector, is also gaining traction.
"In all, the data adds to hopes about solid GDP growth in the second quarter of 2014 following a 3.9 percent year-on-year increase in the first quarter of the year, which was primarily driven by industrial production and exports," says Eurobank.
Eurobank forecasts that Romania's GDP will grow by 3.0 percent this year, up from its previous forecast of 2.0 percent.
Eurobank Group is a European banking organization with total assets of EUR 76 billion (June 2014), 18,000 employees and a retail network of more than 1,000 branches in Greece and in 6 other countries. In Romania, Eurobank is the main shareholder of Bancpost.