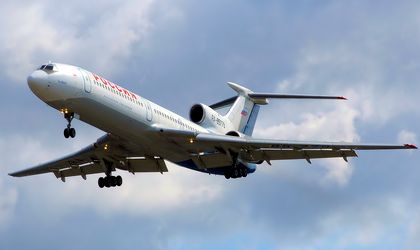 Bucharest and Moscow had reached an agreement for the construction of an aircraft factory and airport in Romania, in a deal that raised allegations of money laundering at an international level, according to an investigation by Euractiv.
"On the outskirts of Bucharest, Russia has set its sights on building a massive business park, including, among other ventures, an aircraft factory. The sums of money being talked about are staggering and have been discussed at the highest levels of the Romanian government", according to the investigation.
Euractiv reported that the investment deal was brokered by a controversial figure, Vitalie Ustori, who has been linked with a high-profile cigarette-smuggling scandal, the privatisation of the Auto Romania company and the closure of the country's largest bank, Bancorex, as well as the 1989 Revolution.
Investors said the first EUR 1 billion that would be used to kickstart the investment was made availabe. However, the sum was blocked by BRD, which had concerns over its sources. The overall investment would have reached a staggering EUR 250 billion.
Usturoi said that the aircraft factory would have been used for the construction of Russian Tupolev planes.
The full investigation can be read at this link.
Photo source: Wikipedia