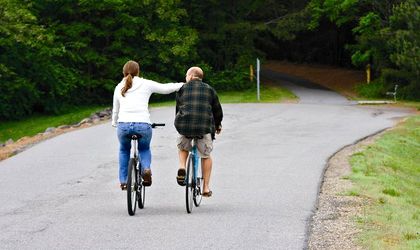 The Ministry of Environment will give EUR 10 million for Bucharest's new bike paths, with the project already approved by the capital's Council.
According to a press release from the ministry, the project includes 97 kilometers of new bike paths that will be attached to 60 streets in downtown Bucharest and new transfer points to connect bikers to public transport.
The funds come from auctioning off green certificates and the ministry wants to help with Bucharest traffic and air quality.
"I am very glad that the bike path projects has been unblocked. It's a special project for Bucharest inhabitant which will bring several advantages: improving airquality, removing cars from major boulevards, improving health for the people living in Bucharest and increasing safety for bicycle riders", according to Attila Korodi, minister of Environment and Climate changes.