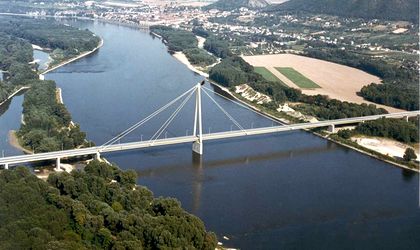 The National Company of Motorways and National Roads in Romania (CNADNR) signed a RON 6.98 million (EUR 1.58 million) contract on Thursday, for updating the feasibility study for a suspended bridge over the Danube, in Braila area.
The agreement was awarded to the SC I.S.P.C.F. SA – SC E.D.IN SRL – SC S.T.E. SRL – SC Pegaso Ingegneria SRL association.
The funding is provided 85 percent through the European Regional Development Fund and 15 percent of the money come from the state budget.
"The overall objective is to improve Romania's economic competitiveness through the development of the transport infrastructure that facilitates the economic integration in the EU, thus contributing to the development of the internal market in order to create conditions for investments' growth, for promoting sustainable transport and the cohesion in the European road network," reads a CNADNR release quoted by Mediafax.
Staff