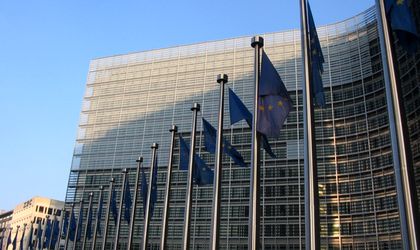 The EU's TEN-T Programme will co-finance with almost EUR 1 million studies on the development of better freight and passenger transport connections between the Henri Coanda Airport in Bucharest, the main railway lines and the Romanian motorway network, reads a press release issued by the European Commission on Thursday.
This project features feasibility, legal and environmental studies preparing the design of a new connection between Bucharest's Henri Coanda Airport, the Brasov-Bucharest-Slobozia-Constanta railway line and the Romanian motorway network.
The studies are part of a larger project which covers the construction of a multimodal hub for freight and passenger transport in Bucharest-Ilfov region near Otopeni, at the crossroads of the motorway linking Constanta and Budapest and the railway line between Constanta and Nürnberg/Dresden.
The project was selected for EU funding with the assistance of external experts under the TEN-T Annual Call 2013, priority projects. Its implementation will be monitored by INEA, the European Commission's Innovation and Networks Executive Agency.
According to the European Commission, the project is to be completed by December 2015.
Staff