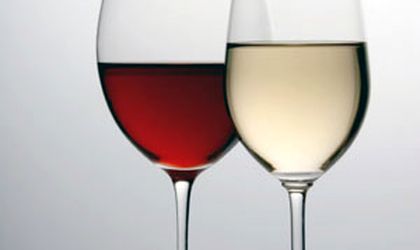 The European Commission (EC) has proposed to fully open the European Union's market to wine imports from the Republic of Moldova. This could take place in advance of the "envisaged provisional application of the EU – Republic of Moldova Association Agreement and the related Deep and Comprehensive Free Trade Area (DCFTA), as a measure to ease some of the difficulties the Republic of Moldova is experiencing with its wine exports to some of its traditional markets," according to a EC press release.
The announcement comes after earlier this month Russia, the main export market for Moldovan wines, suspended once more wine imports from the neighboring country, citing concerns over the quality of the wine. In the first quarter of this year the Republic of Moldova exported alcoholic drinks worth USD 57 million, out if which USD 17 million went to Russia, according to local media reports.
"The European Union's market is a sustainable alternative and a viable pole of stability for the Moldovan wine sector. A fully opened EU market for Moldovan wines in a time when Moldovan farmers are in difficulty, reflects that, beyond being a very successful economic integration project, the EU is also a space of solidarity", stated Dacian Ciolos, Commissioner for Agriculture and Rural Development.
In June 2013, the European Union (EU) and the Republic of Moldova finalized the negotiations of "a historic Association Agreement, which foresees the creation of a Deep and Comprehensive Free Trade Area (DCFTA), thus fostering the economic integration of the Republic of Moldova into the EU". The Association Agreement is expected to be initiated at the Eastern Partnership Summit, in Vilnius, Lithuania in November 2013. Some of its main elements, including the DCFTA will be provisionally applied soon after the signing of the Agreement, said EC representatives.
The DCFTA foresees the full liberalization, with no restriction of the EU market, for the imports of Moldovan wine, revoking the current regime of Autonomous Trade Preferences (which provide for a quota of 240.000 hl of wine per year).
"The EC will propose to the Council and the European Parliament to modify the Autonomous Trade Preferences so that the EU imports of Moldovan wines becomes completely liberalized without waiting for the provisional application of the Association Agreement, including its DCFTA. The European Commission will ask the Council and Parliament to do their utmost for a speedy adoption of this modification", according to EC's press release.
Simona Bazavan