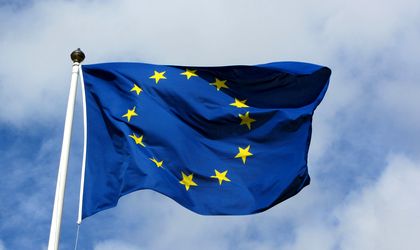 Romania will benefit from an EU investment of over EUR 30 billion through the European Structural and Investment Funds (ESI), the European Agricultural Fund for Rural Development (EAFRD) and the European Maritime and Fisheries Fund (EMFF) between 2014-2020, according to a press release from the European Commission.
Of the total amount, EUR 4.6 billion will be directed to "the growth of economic competitiveness in areas such as research, technological development and innovation, information and communication technology, and also to the encouraging of entrepreneurship and adaptability and competitiveness of SMEs", says the press release. The money will be directed through the European Regional Development Fund (ERDF), the Cohesion Fund, and the European Social Fund, with EUR 2.2 billion of the sum coming from the ERDF.
The EUR 2.2. billion will be invested through three operational programs, an operational program for competitiveness, one regional operational program and an operational program regarding the initiative for SMEs. Also to improve research, technological development and innovation in Romania, the EAFRD will give EUR 93.5 million, and to improve the competitiveness of Romanian SMEs in the agricultural and fishing industries, the EAFRD and the EMFF will allot together almost EUR 2.29 billion, says the same press release.
During the 2007-2013 period, the ERDF awarded EUR 1.5 billion for research-innovation and for production systems through the "Increase of Economic Competitiveness" sectoral operational program, the support consisting in investments in SMEs and larger companies, according to the press release.
The facts were presented following a meeting between Corina Cretu, European Commissioner for Regional Policy, and Costin Borc, vice-prime minister and Minister of Economy, during which the current situation of absorption of European funds in Romania was discussed, together with the operational program for competitiveness for 2014-220 and the opportunity to use ESI funds.
Andreea Tint