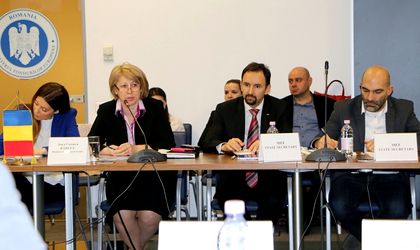 European funds have been an important source of investments for Romania over the past years, Minister of European Funds Aura Raducu stated during a work meeting between European Commission (EC) representatives and Romanian authorities.
Thus, over the programmatic period 2007-2015 EU funds helped create some 41,000 jobs, supporting over 5,000 companies and modernizing over 400 medical and educational units.
The meeting aims to look over results obtained during the overall implementation of operational programs 2007-2013, analyze advances registered in 2015 and forecasts for 2016.
"It is important to prepare, to identify the problems of the past and to find ways to avoid them. The stake is not to absorb the money, but to find a way to get results, growth," said Aurelio Cecilio, head of unit in the employment general directorate of EC.
The Ministry of European Funds is the coordinator of Structural Instruments 2007-2013 and of European Structural and Investment Funds 2014-2020 in Romania, acting as the Managing Authority for several operational programs.
Natalia Martian
Photo source: Ministry of European Funds