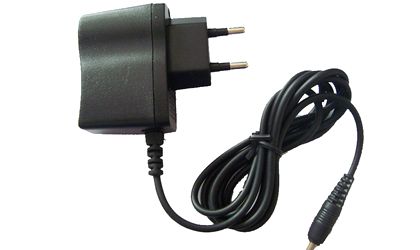 The European Union moved closer on Thursday towards the mandatory introduction of a common mobile phone charger, after MEPs approved draft legislation that would include compatibility with "universal chargers" as an "essential requirement" for selling electronic goods on the EU market.
The draft directive, which has already been agreed in principle with national governments, contains harmonised rules on the sale of radio equipment. These include mobile phones, car-door openers and modems.
British Labour MEP Catherine Stihler said the new directive will mean the "legacy of Barbara and Malcolm will live on". This refers to the German negotiator on the proposal, Barbara Weiler, and the Conservative chair of the Internal Market Committee, Malcolm Harbour, both of whom are stepping down at the forthcoming elections.
The main focus of the new legislation is an amendment that calls on mobile phone manufacturers to provide a common battery charger, to cut costs for consumers.
Belgian Socialist MEP Marc Tarabella welcomed the bill's approval, saying it would mark the "end of drawers filled with 1,001 cables and different chargers".
If adopted, the legislation would supercede a voluntary system of standardisation created in 2010, following an agreement among phone producers including Nokia, Sony Ericsson and Samsung.
European mobile phone manufacturers welcomed parliament's vote, saying that the earlier agreement, which expired in 2012, had already laid the groundwork for industry-wide standardisation.
"Samsung sees the benefits and momentum in working alongside other manufacturers and standardisation organisations to find universal solutions to meet consumer demands," said Nicholas Breakspeare, a spokesman for Samsung, quoted by NDTV.