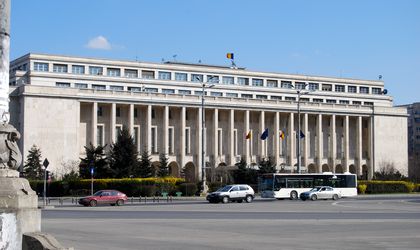 Representatives from the International Monetary Fund and the European Commission (EC) are visiting Victoria Palace on Tuesday to have the first talks with Prime minister Victor Ponta regarding the 2015 budget.
Ponta's cabinet will negotiate with IMF and EC for a 2015 deficit of 2 – 2.1 percent GDP, with the excess of 0.6 – 0.7 percent to be used for the army and co-financing.
The deficit target for 2015 is 1.4 percent of GDP which corresponds to a structural deficit of 1 percent of GDP which Romania committed itself to achieving in 2015.
According to several sources quoted by Mediafax, the Ministry of Public Finances is running several simulations that entail cutting back expenses through cuts sustained by all ministers, and it is improbable that IMF and EC would accept a growth projects for revenues beyond the linear adjustment with a nominal economic growth forecast.