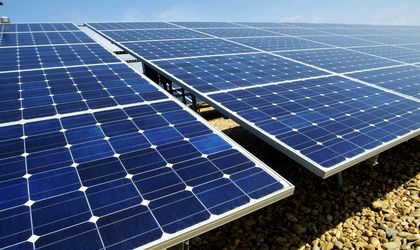 The EU and China agreed to set a minimum import price for solar panels, following weeks of negotiations, amid concerns that higher panel prices will collapse the European solar market, while European manufacturers are drawing out plans to oppose the decision at the EU General Court.  
EU Trade Commissioner Karel De Gucht said he was satisfied with the offer of a price undertaking – a commitment made by exporters to respect minimum import prices – made by Chinese solar exporters.
"We are confident that this price undertaking will stabilize the European solar panel market and will remove the injury that the dumping practices have caused to the European industry. We have found an amicable solution that will result in a new equilibrium on the European solar panel market at a sustainable price level," said the commissioner on Saturday.
According to media reports, the minimum panel price would amount to 56 cents per watt of annual imports from China. This would apply to the first seven gigawatts of imported solar panels, with anything above this threshold incurring an average anti-dumping tariff of 47.6 percent.
The Alliance for Affordable Solar Energy (AFASE) urged policy-makers to refuse any price increases as it would put European PV installers and project developers out of business.
"Price increase would accelerate what we have seen in past months, the reduction of a significant number of jobs throughout the solar value chain. Should the minimum price agreed between the EU and China be set too high, we would need to lay off staff in the EU and try to offer our solar expertise outside Europe where demand for solar energy is booming," said Thorsten Preugschas, CEO of Soventix and chairman of AFASE. The AFASE comprises over 750 PV companies, representing more than 77,000 EU jobs. 
The EU ProSun, an association of European PV Manufacturers, is meanwhile preparing a legal battle against the trade deal.
"The agreement between the European Commission and China is contrary in every respect to European law. The agreement endangers the very existence of the European solar industry, which has already lost 15,000 jobs due to Chinese dumping and illegal Chinese state subsidies, and now is at risk of losing remaining producers in Europe," said Milan Nitzschke, EU ProSun president.
The association accused the European Commission of failing to represent the interests of the European industry, arguing that "China appears to have blackmailed and mocked the EU".  
Ovidiu Posirca