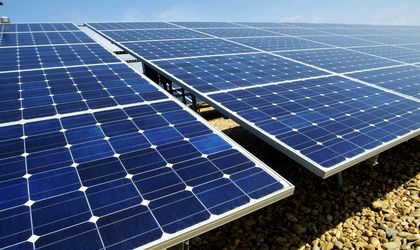 Chinese ET Solar has been awarded by the Romanian Tinmar, a power supplier and trader, the construction and operation of photo-voltaic parks with total capacity of 50MW in Southern Romania.
Over 20MW are expected to complete by year end and should be connected to the gird earlier next year. Construction works for the remaining 30MW should kick off by the end of 2012. The plants are located in the Gorj, Giurgiu and Dolj counties.
ET Solar will provide the PV modules and the operations & maintenance services for the completed projects. Its German subsidiary handles the procurement, the financing of construction and the engineering services.
"This award represents a major achievement for our system business in the emerging markets. With years of experience we acquired in Germany and Italy, we are well positioned to offer these markets high quality and cost effective EPC solutions," said Dennis She, president & CEO of ET Solar.
The photo-voltaic sector is the next destination for investors in the renewable sector after wind, according to specialists. The boom is fueled by the green certificate support scheme, which grants six green certificates for every 1 MW delivered from this source. On certificate is currently trading close to the ceiling price of EUR 55.
However, the exponential growth of the solar industry may be tempered by a potential reduction in the number of green certificates. Falling prices for solar capacities offers a faster return on investment. Thus, the energy regulator ANRE considers the reduction of the green certificates to four for solar. MPs delayed this haircut by 2014, in a move to sustain the development of the sector. Romania had only 25.5 MW in photo-voltaic by October, according to grid operator Transelectrica. This figure is dwarfed by the 1,775 MW in wind.
Telecom operator RCS&RDS also entered the renewable business after acquiring the majority stakes in two photo-voltaic developers. They are working at four solar plans, whose combined capacity amounts to 13.7MW, according to ZF daily.
Ovidiu Posirca