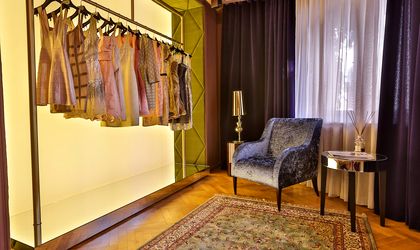 Launched in April 2014 by Daniel Penciuc, Dressbox, a Romanian company renting high-end dresses and accessories, had a turnover of EUR 100,000 this year and estimates double that amount for 2016, according to a statement from the company.
Demand for dresses around Christmastime and New Year was considerably higher than throughout the rest of the year, and Dressbox ended 2015 with a significantly increased turnover over 2014, said their statement. The highest peak for demand was reached in the second half of August and the first half of September, when Dressbox rented 400 dresses and accessories, they added further. "Moreover, the last week of December was a busy one, registering a record number of online orders", said representatives of the company.
Among the clothing brands that Dressbox rents are Valentino, Versace, Alice & Olive, Badgley Miscka, Basix Black Label and others, bringing both well-known European designers and American brands that are lesser-known in Romania, according to their statement.
Andreea Tint