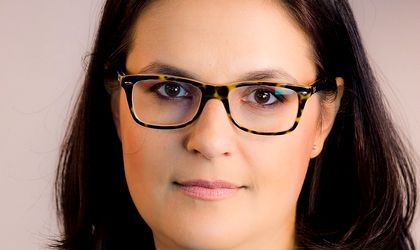 Epson, producer of printers and imaging products, forecasts a turnover of EUR 9 million by the end of the year in Romania.
"We maintain our target of EUR 9 million turnover by yearend, as we will be bringing on the market 40 new products that address all segments of customers," said Simona Decuseara, national sales & marketing manager in Epson Romania (in picture).
The company posted a turnover of EUR 4 million in the first half of the year in Romania, due to a 20 percent hike in sales of video projectors, which were boosted by sports events such as The London Olympic Games and the European Soccer Championship, as well as sales of continuous ink supply system printers (CISS).
"We strongly believe that compared to the Western European markets, an emerging market like Romania is key for us even though it has not reached the same level of expansion," said Jean-Marie Lacroix, vice-president sales emerging territories at Epson Europe.
Presently, Epson sells its products in Romania via a network of around 500 authorized dealers.
On the local market of projectors, Epson has a share of 33 percent and plans to reach around 35-38 percent by the end of the year, which would correspond to around 3,000 sold items, Decuseara told BR.
As far as the CISS printers are concerned, "we are the only producer who brought this system and implemented it with original ink," she said. "Since the launch, 6 months ago, we have sold 1,000 such pieces of equipment and we hope that by the end of the year we will sell 1,700- 1,800 items," added Decuseara.
The consumer segment buys the highest volumes. "We sell many thousands of items but the value is lower, because the equipment is cheaper. On the other hand, in the business segment, we sell lower volumes but the equipment has a higher price because it is more sophisticated," said Decuseara.
Otilia Haraga