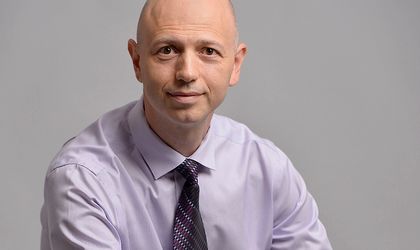 After the sale of Avangate to Francisco Partners last year, Radu Georgescu announces a new deal- the takeover of Axigen Messaging, part of GECAD Group, by a group of four Romanian entrepreneurs, with investments in the local IT industry, the businessman announced in a press release.
The value of the transaction is confidential.
Georgescu started developing Axigen in 2004 with the intention of delivering top e-mail communication technology in Romania and abroad. The Axigen technology has since been adopted by internet service suppliers, telecom operators, government institutions and foreign companies.
"Since GECAD is now focusing on internet and eCommerce companies, the decision to sell Axigen Messaging was natural. I am content that Axigen will develop in the hands of some young Romanian entrepreneurs who have vast experience in projects of IT solutions integration at global level. I expect Axigen to grow exponentially from now on, receiving a strong impulse from the new shareholders, both in marketing and sales, as well as in the development of new technologies and services," said Radu Georgescu, founding partner of GECAD Group.
The entrepreneur decided to sell Axigen Messaging to facilitate its development by making it part of a group of IT integrators, which should allow easier access to clients and complex projects. This is a strategic decision which will allow Axigen to grow further, according to the press release.
The entrepreneurs that acquired Axigen are Cristian Daniel Draghici, 36, Bogdan Moldovan, 36, Ion Nistor, 35, and Vlad Trofin, 35, according to Ziarul Financiar, Axigen currently has 10 employees. The four entrepreneurs have invested in various technological companies among which Modulo Consulting, an integrator of IT tailored professional solutions.
"Axigen is a communication product for both internet providers and organizations who wish to optimize their communication and internal collaboration, which has a great potential that we will keep on developing . We are delighted to take over this product and the people that helped to build it," said Bogdan Moldovan,  one of the four entrepreneurs.
Radu Georgescu has built various technological businesses from scratch over the past 20 years, some of which he made an exit from. While he remains the central figure in GECAD Group, Georgescu has sold several technological products and companies in thne past. Thus, in 2003, he sold the RAV Antivirus security solution to Microsoft. In 2010, he sold online payment integrator GECAD ePayment, currently called PayU Romania, to South-African group Naspers. Finally, in October 2013, he sold Avangate to Francisco Partners, which marked his third international exit in the past 10 years.
GECAD Group announced it will continue to support the entrepreneurial community in Romania and invest in technological and e-commerce companies.
Otilia Haraga