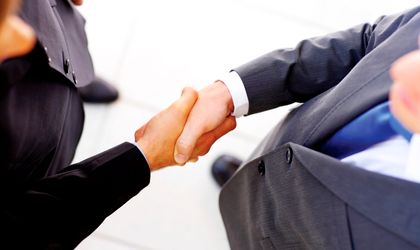 Entersoft Romania, part of Entersoft company, will expand its operations to the Moldova Republic, following a partnership with the firm Wippo IT from Chisinau.
Founded in 2008, Wippo IT is specialized in IT consultancy and services, offering integrated business solutions for customers in the Moldova Republic.
"This is the first partnership sealed by Entersoft Romania in the Moldova Republic and we strongly believe that together with Wippo IT we can set the foundation of a long term collaboration benefitting the customers across Prut river. In the first stage of our collaboration, we will ensure a training and certification period for the consultants of Wippo IT, and then assist them in implementing ERP,  CRM, eCommerce, Business Intelligence or Mobile," says Cristi Cozic, country manager Entersoft Romania.
For expanding in the Moldova Republic, Entersoft Romania will invest mainly in training programs on the Entersoft platform, in technical and business certifications and later, it will assess the possibility to grow, together with Wippo, the Entersoft team of specialized local consultants.
Currently, Entersoft is present in Greece, Cyprus, Serbia, Bulgaria, Saudi Arabia, the United Arab Emirates and Qatar.
Entersoft Romania was founded in 2008 and is part of Entersoft company based in Greece, providing ERP (Enterprise Resource Planning), CRM (Customer Relationship Management), BI (Business Intelligence), eCommerce, Retail and Mobile SFA (Sales Force Automation) business solutions. 
The Entersoft Romania customers include JTI Romania, Editura Litera International, elefant.ro, APT Resources, Grupul Editorial Corint, Gittanos Company, Best Distribution, CaliVita, Mobifin, Update Advertising, Interallis.
Otilia Haraga