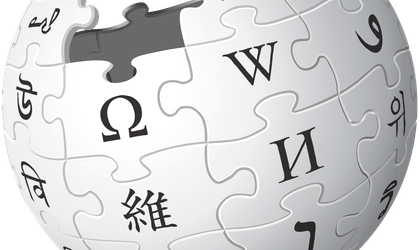 Wikipedia, the largest online encyclopedia, has announced that the English version has surpassed 5 million articles, with an average yearly increase of 300,000 articles per year.
The milestone was reached with an article on the persoonia terminalis, a shrub of the family Proteaceae native to eastern Australia. It was created by Cas Liber, an Australian editor who has created almost 1,500 articles on the English Wikipedia in his more than 140,000 edits.
Persoonia terminalis joins an exclusive club including Jordanhill railway station,ElHormiguero, BeateEriksen, and Izbat al-Burj – all previous million-article milestones.
Wikipedia was officially launched on January 15, 2001, and it has since developed to a comprehensive portal of over 200 languages. The Romanian version of Wikipedia holds over 350,000 articles.
A crowdsourced announcement shows there is still a lot of work to be done. "Many articles – even vital ones – are not yet considered high-quality. Of our 5,001,003 articles, only a few tens of thousands have passed a vetting process for good or featured status, and more than half areshort stubs or start-class articles," editors say.
However, according to a user's estimates, this number covers only 5 percent of the entire knowledge base of humanity. To include absolutely all knowledge humanity would need 100 million items, including more than 44 million on science.
At a rate of 300 words per minute it would take 19 years to read only the articles in the English version. Monthly, the number of publishers that integrate various items is 160,000.
According to alexa.com, Wikipedia is the seventh among the most popular websites in the world, receiving some eight billion page views per month, while in our country it ranks eighth.Wikipedia is the only website run by a non-profit organization in the top 35 most popular websites. The total size of Wikipedia is massive, falling just short of 30 terabytes. It's estimated that articles on Wikipedia use at minimum 18 million references, and comprise more than 2.5 billion words in total.
Natalia Martian