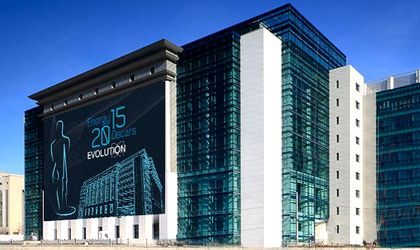 2015 Energy Oscars Awards (National Library, Bucharest, 3 December) is the annual Gala event dedicated to the energy industry in Romania, designed for leading executives and professionals, corporations, national companies, independent companies, government and officials in the relevant regulatory bodies.
The event focuses on recognizing and celebrating success in the Romanian energy industry, awarding 9 especially designed statuettes to the people and organisations with highly appreciated results in the previous 12 months. The candidate projects are analysed by an independent 8 members Jury taking into consideration three fundamental principles: success, impact, innovation.
The 2015 Energy Oscars Awards Gala enjoys the support and trust of the most reputed institutions and associations of local energy. among them: CNR-CME, COGEN, CRE, EPG, RBSTA, ROGBC, ROPEPCA, RPIA, RWEA, UPG, and Aspen Institute Romania.
The Energy Oscars project is mostly self-financed, proposed and organized by Wing Media Energy Consulting, through energynomics.ro and its partners: ALD Automotive, BCR Pensii, CEZ Romania, Chivas, Electrica, Hidroelectrica, Hunt Oil, ROPEPCA, Kyocera, LeasePlan, Nuclearelectrica, Sarto, Schneider Electric România, Emerson Ridge Tools, SGS Romania, WU Executive Academy.
If you consider attending, please confirm firmly your participation by filling in the Registry form for 2015 Energy Oscars Awards Gala that needs to be sent back to us by e-mail no later than November 17.