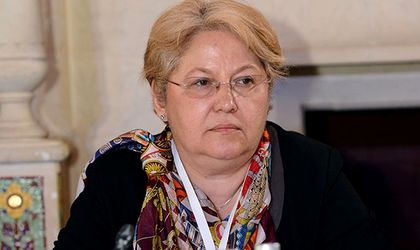 EnergoBit, a group of companies active in the design, engineering and management of energy projects, has appointed Carmen Neagu as CEO, a press release informs.
Carmen Neagu will assume the Group's management and long-term strategy, focusing on developing a stronger position in the energy transport and distribution market, on diversification of customers and products, and on continuing development of export markets.
She has been a member of the board of directors at Transelectrica since 2013, and from 2014 onward chaired the supervisory board. Neagu recently resigned from this post citing personal reasons.
Before this, Carmen Neagu worked between 2005 and 2012 as regional executive director (SEE) in energy at General Electric. Until 2005 she was involved in the strategic development of Romania's energy system within ELCEN, Termoelectrica and the National Electricity Company, and has held a number of senior management positions in areas related to strategy and international business of energy production during the restructuring of Romanian energy sector.
Natalia Martian