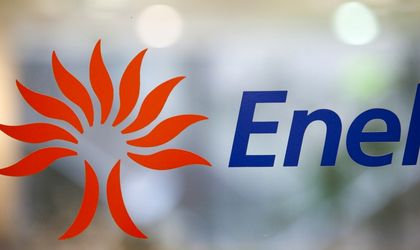 Enel is asking for EUR 1.7 – 1.8 billion for its three distribution networks in Romania place on sale. The state evaluates the same operations at EUR 1.2-1.3 billion, and if the Italian group won't find a buyer for the price they're setting they might drop the sale, according to sources in the market quoted by Mediafax.
"Enel is asking for a bonus EUR 500 million for selling all three distribution networks in one package. Nobody is going to give them this money, especially since there are three different privatization contracts, each with their own clauses", according to the same sources.
They add that, if Enel won't get EUR 1.8 billion, they might drop the sale in Romania and plan on selling assets in other countries.
Enel is currently trying to sell its distribution and sales arms in Romania, as part of a debt reduction plan. The utility firm aims to close the deal by the end of this year, according to a statement by Francesco Starace, Enel's general director. 
The department of energy has announced on Wednesday that the Paris-based International Court of Arbitration (ICC) has approved the arbitration request of the Company for the Administration of Energy Stakes (SAPE) against Italian utility Enel. SAPE is asking Enel to pay EUR 521 million, citing the put option that was established by a government ordinance in November 2012.